Audiophile-Magazine Audio Nirvana 2016 Award
translated from french to english using Google Translation …
"This selection of equipment and hi-fi equipment is intended to present, for each contributor of this magazine and each category, the 6 most performing products on the market without distinction of price.
We have not found it useful and relevant to select cables or accessories because of their low universality.
Each year, according to our listening and tests performed during the last twelve months, the ranking may evolve or remain unchanged ...
Given the lack of publicity and sponsorship at Audiophile Magazine, we claim this ranking, although subjective, as one of the most up-to-date among the various charts on the Internet and in the print media.
The very limited nature of the selection made here allows not to be lost among an excessive inventory of references. Here, we only talk about the best, the cream of the cream ...
Products are presented in alphabetical order and without hierarchy or value classification."
POWER AMPLIFIERS:  TENOR AUDIO 350M
Joël Crevasses
Audiophile-Magazine.com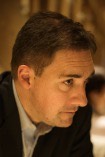 Latest Reviews: