The Song Remains the Same - Or Does It? … You Decide!
An unsolicited email written by a prospective client, Jack from Taiwan, has presented a paradox - a listening event of "Best of Best" high end audio systems recorded using a high definition camera and the speakers of your computer for playback.  Jack found Vanessa Fernandez's album: Use Me with song: Here But I'm Gone recorded by Peter Breuninger of AVShowrooms.com on 6 different occasions using 6 different system configurations posted on YouTube.  One might challenge the sanity of judging systems worth hundred's of thousands of dollars on a YouTube recording being played using inexpensive computer speakers - but the reality is the character of each of the systems is very evident!  The "Song Remains the Same" (borrowed from Led Zeppelin's film) is a collection of AVShowrooms.com system reviews - all playing the same song while being recorded in high definition and played back on your computer's speakers.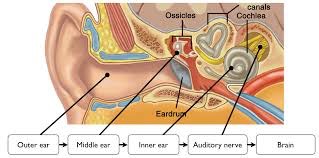 For several years now I have been sending iPhone videos to my Global Sales Manager, David Johann - so he can share in some of my experiences in the studio without making the 45 minute trip to visit.  Of course it goes without saying they are "not even a mere fraction of the quality" of listening in person to state the obvious!  The fact of the matter is you can perceive nuances in various recordings & equipment pairings over this ridiculously cheap audio interface!  I would be the first to admit that this makes little sense - considering the investment in audio gear being auditioned - I mean come on!  Nevertheless, the ear/brain is a powerful interface.  Perhaps the 10,000 plus hours of audiophile experience allows our brains to reconstruct from memory the limited iPhone audio output - I don't know!  What I do know is that audiophiles and non-audiophiles alike can easily pick out the system differences.  More importantly, can you?  The link below will take you to the Testimonial page posted by Jack from Taiwan to be shared with anyone interested in buying music pieces.  Happy listening.
Jim Fairhead
President, Tenor Inc.