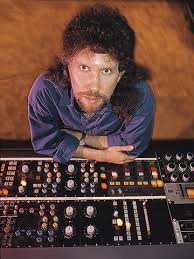 "The Tenor system is the final step in the crucial manufacturing process of all of my audiophile releases"
Steve Hoffman, December 2011
What better way to make audio history than having the best restoration and mastering engineer in the business use Tenor amplifiers?
One can only expect that there is going to be some beautifully sounding history in the making!
For those not in the know, Steve Hoffman is a Los Angeles based audio engineer who specializes in the re-mastering of classic musical recordings for compact disc and vinyl records. Steve has worked on numerous projects ranging from Art Pepper to ZZ Top and most recently worked on the Warner Bros. / Reprise / Rhino collection, where some of the masters had been in the vaults for over 35 years. His special touch to re-mastering is minimalist in nature and achieved by avoiding compression, limiting and equalization - making them audiophile delights; all re-mastered using Tenor 350M Mono Blocks for the master playback system!
In Steve's line of work, great sound is a must and great equipment is a necessity. Steve first heard the Tenor amplifiers at work as a guest speaker during the Kubala-Sosna Music Lovers Sessions during CES 2008 in Las Vegas and decided then and there that he had to have them.  In Steve's words: ""Easily the best monoblocks I've ever had the pleasure of listening to!"
Tenor's Tom Moynihan remarked: "To have the Tenor amplifiers selected by Steve for such a high profile project reinforces the 350M Mono Block Amplifiers as the Ultimate Reference Amplifier!"
Looks like hard work and diligent precession has found Tenor a place in the very history of recorded music with a number of audiophile labels!