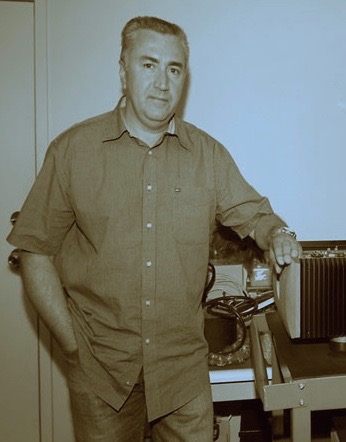 In the late 1990's an engineer extrordinaire, Michel Vanden Broeck,  was commissioned by two audiophiles to create a custom 15 Watt Output Transformer-Less (OTL) mono block amplifier.   So began the planting of a seed from which Tenor Audio was born and the technology to become known as Harmonic Structural Integrity (HSI) came into being!
15 Watts, while perfect for horn type speakers, was hardly sufficient for most modern day audiophile speakers.  So began the develpment of the iconic 75 watt OTL.  Stellar reviews and accolades worldwide quickly followed from all the prominent reviewers and magazines thereby ensuring this seminal invention and its inventor a place in audio history!
Tenor realized early on that this was only the beginning of something very big - so continued research addressed the demand for more power for these somewhat inefficient audiophile speakers.  The laws of physics were simply too overwhelmed for an all tube design for a number of reasons so a hybrid design using a tube OTL input stage into a constant impedance solid state bank of output modules was born.  
The Tenor hp300 was the first generation of hybrids and news quickly spread that Tenors could power virtually any speaker and maintain the beautiful harmonic structural which in 3 short years Tenor had become legendary for.  In 2004, Tenor released the hp150 single chassis stereo amplifier - the first of its kind from Tenor!  Both of these products replaced the OTL production as they appealed to 2 audiences - tube and solid state audiophiles.
Michel's genius was designing and building innovative amplifiers, of course, but what history will remember Michel for is the HSI technology that has now been demonstrated in both an all tube as well as a hybrid amplifier design.  For competitive reasons very little was made or said of at that time -for fear, primarily, that ruthless amplifier designers would  misappropriate it!  The truth be known, Michel had invented and proved an analogue circuit that could turn what little distortion exists in an amplifier into nothing - zero!  As simple as this sounds the impact is very profound!  For the first time in history recorded music now sounds natural, proper, correct! 
To unleash Michel's true genius, a team of prudent audiophile investors with management and monetary moxie built upon existing successes and embarked on a ground breaking set of amplifiers.
In 2008, having spent over 2 million dollars in Research & Development, Tenor's ambitious research team finished the 350M and 175S Ultimate Reference Amplifier - delivering musicality and transparency beyond any other known amplification.  To this day still a Class of One!  Prototypes for a preamplifier and phono stage were also presented to wide acclaim at Munich High End Show.
The Tenor Factory is located in the old Berliner Gramaphone / RCA Victor facility in Montreal, Canada where ironically the birth and rise of the recording industry took place at the beginning of the last century.   
Michel's genius will go down in history for certain as the world learns that recorded music can be experienced in the full splendor of the live performance intention of the performer.