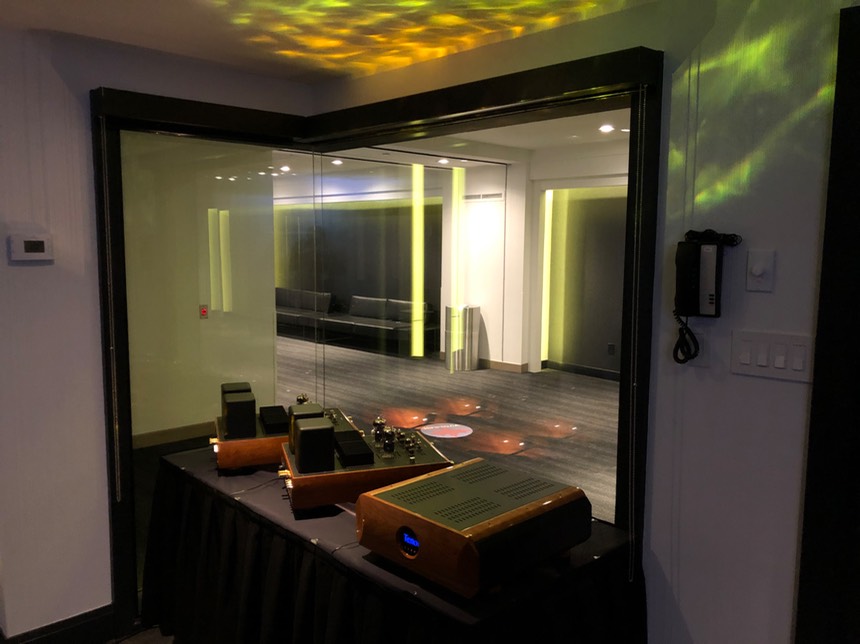 Nothing like spring in Canada at the Montreal Audio Fest!
With the prime objective to be inside listening to music, it didn't matter at all that it snowed - as it always snows during this phenomenal audio show.  Regardless, this is my favorite hotel in the world where the atmosphere is carefully humidified against the Canadian winter and the garden facing rooms provide the most tranquil sleeps ever! 
This top notch production by Sarah Trembley and Michel Plant once again warmed the soul with music, awards and comradery like no other audio show on earth!  The almost 6,000 attendees filled the audio rooms from Friday to Sunday with a sense of glee, optimism and enlightenment.  
This year Tenor partnered in a newly renovated room with Klipsch through their Canadian distributor Gentec.  This venerable company having produced the Klipschorn speaker continuously for over 72 years partnered with Tenor celebrating our 20th year of designing and building amplifiers.  This year we had a different plan for a show …